I'm so Thankful for You (NIV)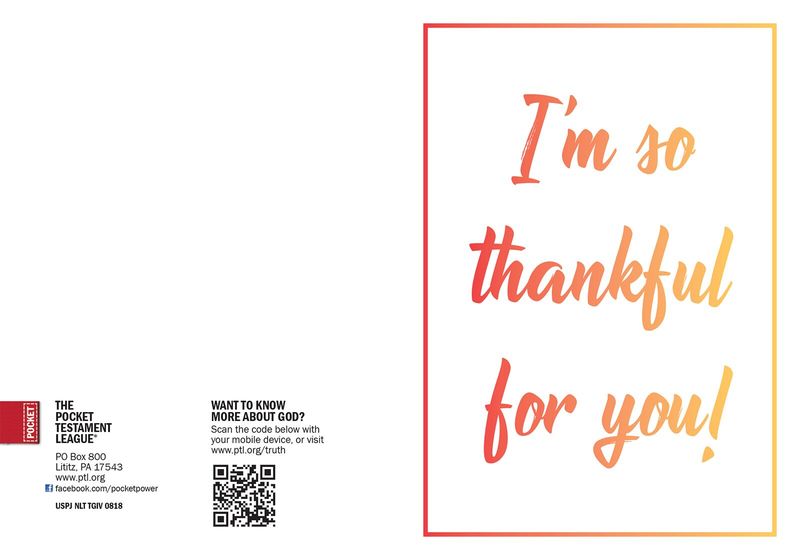 About this Gospel:
Order today! And your order will be shipped with plenty of time to arrive before the holidays.

We all have people in our lives that support us, care for us, or help us in some way. What a great way to say "Thank you" to those who deserve to hear it. This creative Gospel cover is a great way to communicate both gratitude and the Word of God.

Like all our Gospels of John, the booklet includes a plan of Salvation and a decision page. A QR code on the back provides a quick link to learn more about God.