A Message of True Freedom (Large Print)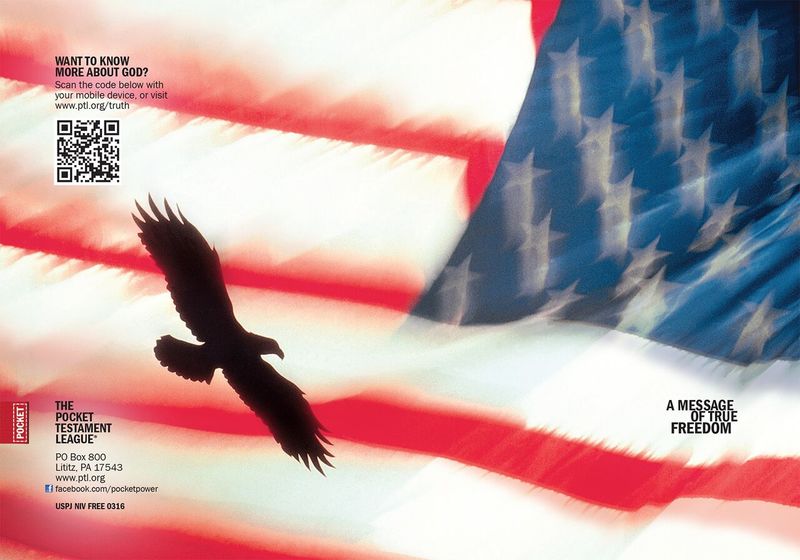 About this Gospel:
This easier-to-read large print edition of the Gospel of John is perfect for sharing with anyone with failing eyesight. It features twice as many pages to accommodate the larger (13.5 pt) text size.

Every American is inspired by the symbolism and meaning inherent in the Stars and Stripes. Yet the freedom Christ offers -- freedom from the penalty of sin -- is more important than any freedoms we enjoy as a nation. That's the overall purpose of this cover, featuring the flag, an eagle, and the title "A message of true freedom."

Like all our Gospels of John, the booklet includes a plan of Salvation and a decision page. A QR code on the back provides a quick link to learn more about God.