The Best Gift (Large Print)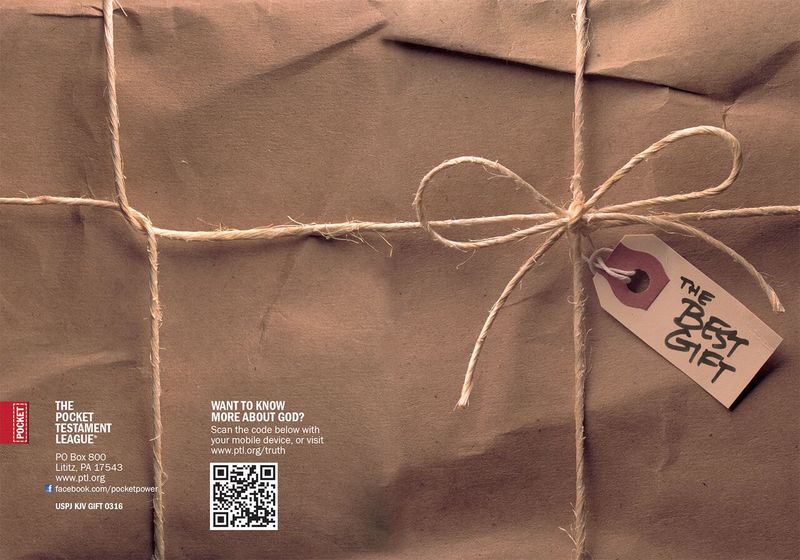 About this Gospel:
In English, the Gospel of John, with a very appropriate cover design with year-round appeal. With its humble appearance and powerful headline, it has become a favorite cover choice, popular throughout the year. This easier-to-read large print edition of the Gospel of John is perfect for sharing with anyone with failing eyesight. It features twice as many pages to accommodate the larger (13.5 pt) text size.

Like all our Gospels, it contains a Plan of Salvation, decision page, and an opportunity to sign up for our free correspondence course. A QR code on the back provides a quick link to learn more about God.