Wishing You A Merry Christmas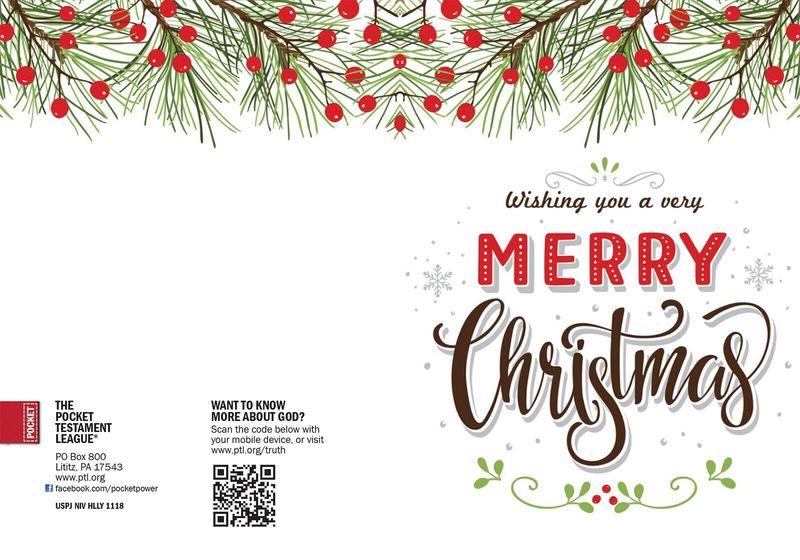 About this Gospel:
This Gospel of John cover is perfect for wishing those around you a very Merry Christmas using God's Word. Joy, cheer, peace, and comfort are feelings that everyone desires, especially around the Holidays. By sharing this Gospel of John, people can understand how to have those things all year. Sharing God's Word is a gift that keeps giving.

Like all our Gospels of John, the booklet includes a plan of Salvation and a decision page. A QR code on the back provides a quick link to learn more about God.