Best Dad in the World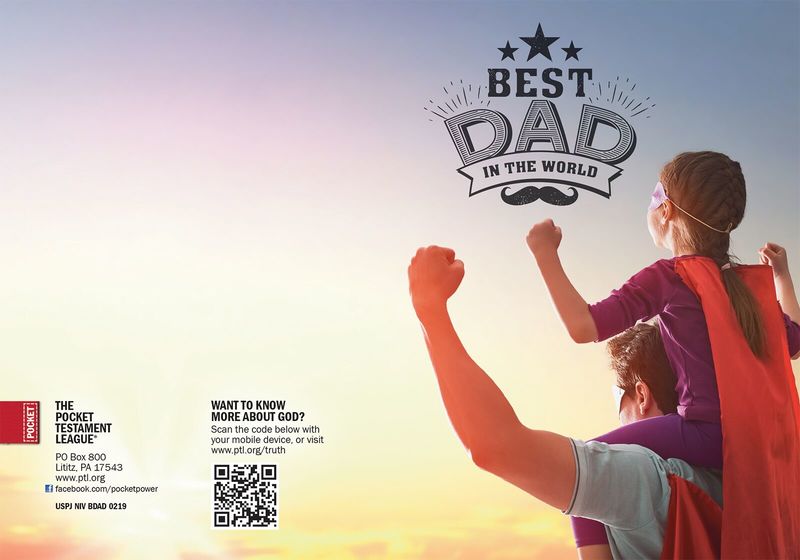 About this Gospel:
Dads can be the biggest influence in a child's life. Most kids think of dads as being the fun parent, or the one who holds the family together. However, not everyone has a good relationship with their father. Good news, we have another Father who loves us with a deeper, eternal love. How can that be? On Father's Day or any day, there are those who need the love of a father.

Like all our Gospels of John, the booklet includes a plan of Salvation and a decision page. A QR code on the back provides a quick link to learn more about God.