This Book Changed My Life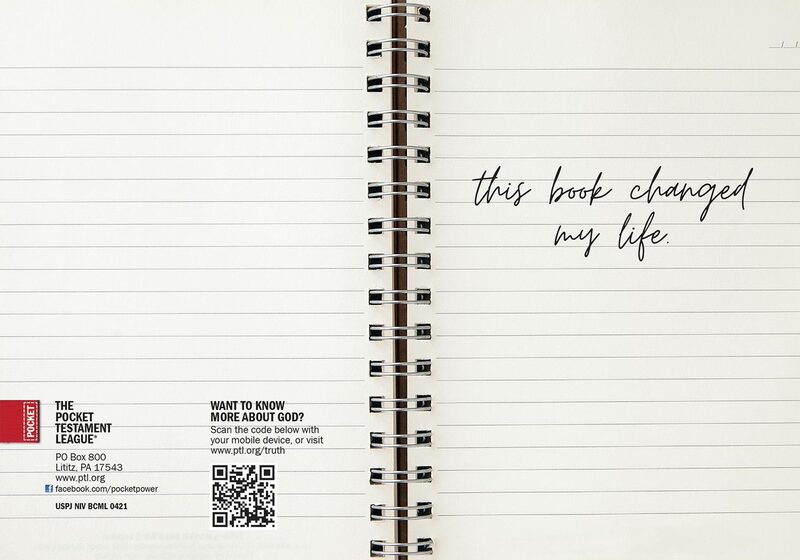 About this Gospel:
We've all had something in life that changed everything. When we read the living Word of God, it changes everything! God's Word is life and health to all of our flesh. His Word gives hope in the darkness and peace in the chaos. This Gospel of John cover is a great tool to change a life today.

Like all our Gospels of John, the booklet includes a plan of Salvation and a decision page. A QR code on the back provides a quick link to learn more about God.