It's Never Too Late (KJV)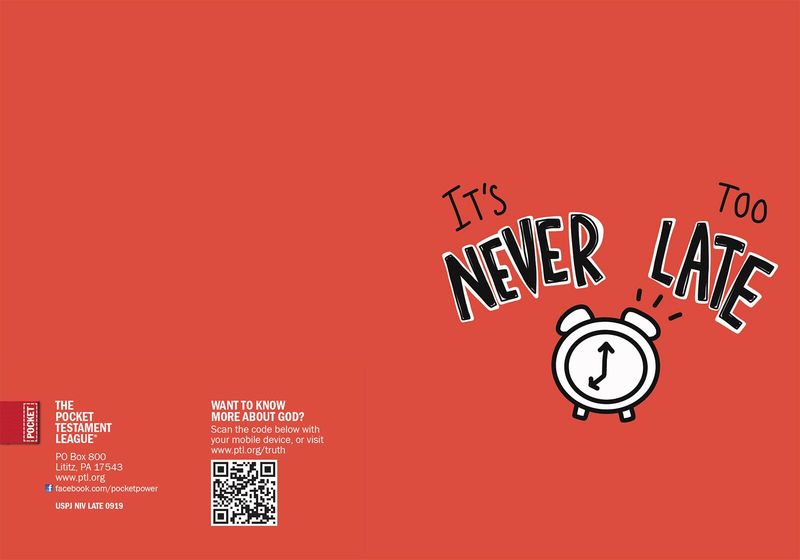 About this Gospel:
Alarm clocks have a great way of reminding us that we are running late. This fun Gospel cover gives us hope that it is never too late to get where we need to be in life. God has good plans for us, not plans for harm, but plans for success. His Word reassures us that there is always another chance to start again.

Like all our Gospels of John, the booklet includes a plan of Salvation and a decision page. A QR code on the back provides a quick link to learn more about God.