Greatest Story Ever Told (KJV)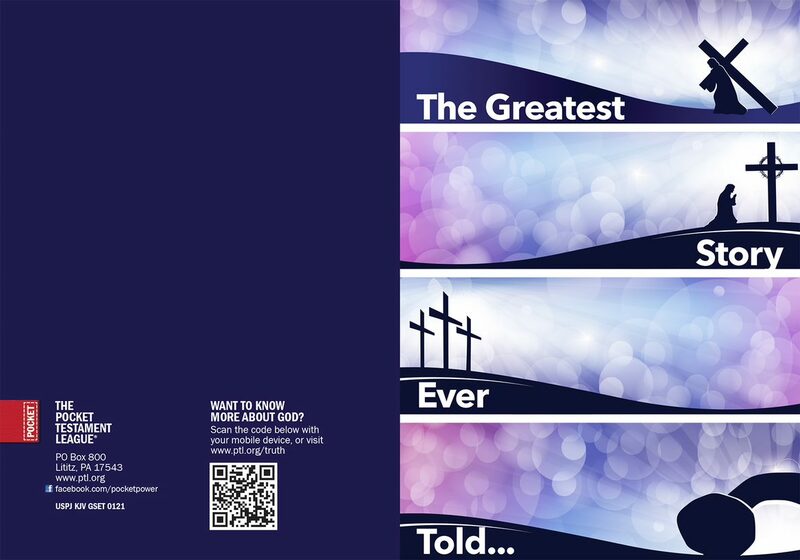 About this Gospel:
What better story to ever be told, than the story of EASTER. A time when darkness seemed to overwhelm, yet the stone was rolled away, and Jesus is ALIVE. The power of the cross is the greatest revelation we have as believers. This Easter season, share this Gospel cover and tell the greatest story ever told.

Like all our Gospels of John, the booklet includes a plan of Salvation and a decision page. A QR code
on the back provides a quick link to learn more about God.