A Book For Your Daily Needs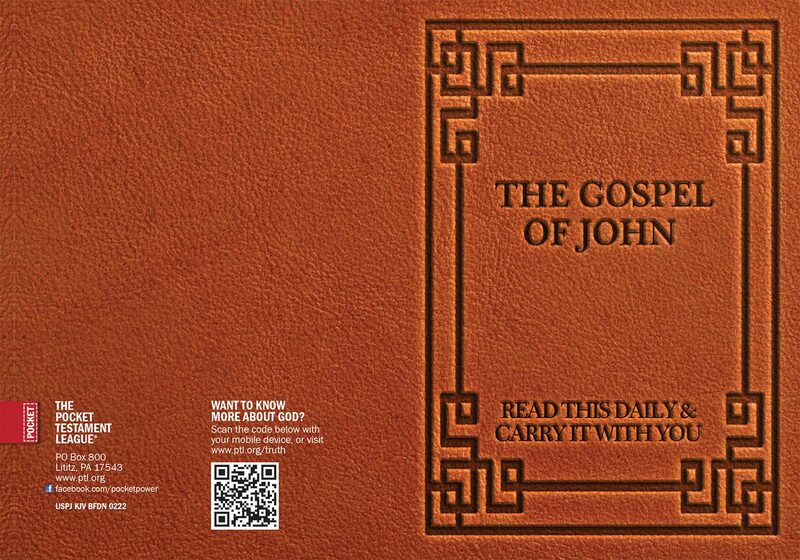 About this Gospel:
This classic Gospel of John cover can be used for any occasion. The simple, yet elegant cover resembles a leather Bible or book. Read this daily and carry it with you to share with others.

Share Jesus in His own words. These pocket Gospels are a great alternative to Gospel tracts because it's 100% the Word of God using the actual text from Scripture. Each Gospel includes the full Gospel of John and a plan of Salvation with a response page. A QR code on the back provides a quick link to learn more about God.