A Thrill of Hope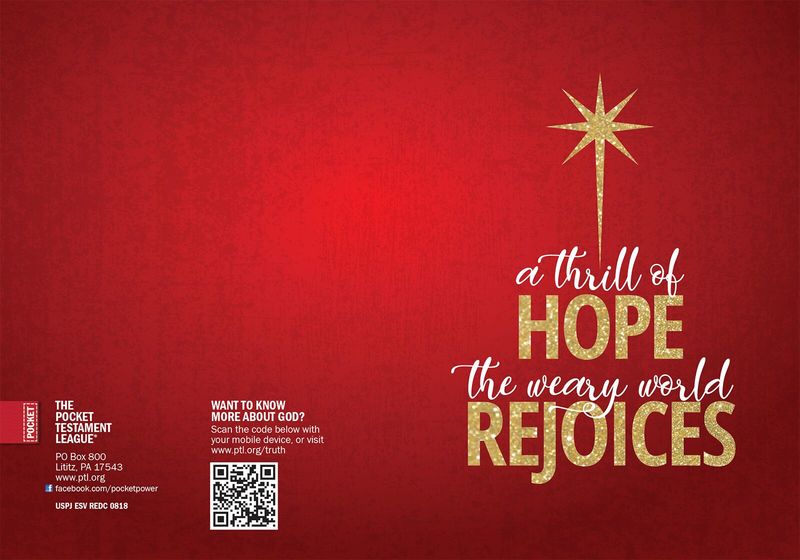 About this Gospel:
Order today! And your order will be shipped with plenty of time to arrive before the holidays.

There is something about the Christmas season that brings a little extra hope in life. This seasonal Gospel reminds us that a thrill of hope is offered to a weary world each Christmas. A time when we can rejoice that God sent His Son to us as a gift, the gift of eternal life with Him.

Like all our Gospels of John, the booklet includes a plan of Salvation and a decision page. A QR code on the back provides a quick link to learn more about God.