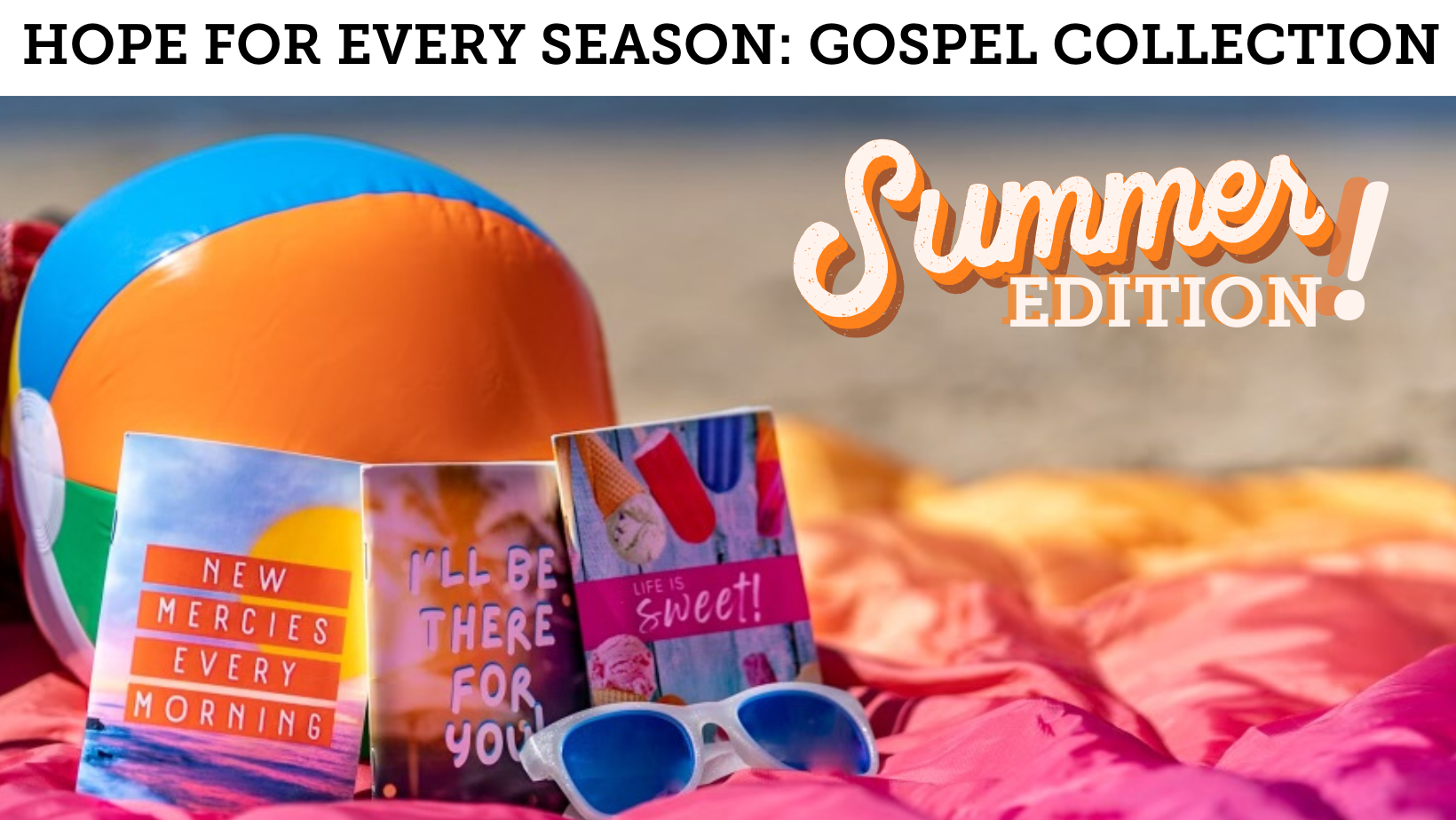 Who will you reach for Jesus this summer?
There's just something about summer sunshine that brings happiness. As Christ followers, we know that real joy comes from Jesus. Why not celebrate summer by introducing others to our source of joy! The Hope for Every Season: Gospel Collection--Summer Edition, is a new set of pocket-sized Gospels that are only available as part of this exclusive Gospel set. All three are perfect for showing others that life is so much sweeter when Jesus is at the center!
What's Included:
The Gospel Bundle Includes 30 pocket-sized Gospels of John
10 Copies of Life is Sweet! (NIV)
10 Copies of I'll be there for you! (ESV)
10 Copies of New Mercies Every Morning (ESV)

​​​Easy to carry, Simple to share:
You have the power to impact eternities by sharing salvation in Jesus, and with pocket-sized Gospels of John it can be simple and argument-free. Last year, 10+ million pocket-sized Gospels were shared by Christians, just like You! Be inspired to start sharing today:
"I share Gospels of John with employees at the doctor's office, cab drivers, and I put them by the mailboxes and the library in the apartment complex I live in. I also give "thank you so much" to people who help me. The people are happy to receive them when I tell them that "it is a gift for you and it shows you how much God loves you!'" - Victoria from ME
"My wife and I are on disability, but we love to go to the local parks and hand these out so people can have the opportunity to know who Jesus is and what he has done for them.." - Ron from FL
Get started today with the Hope for Every Season: Gospel Collection-Summer Edition!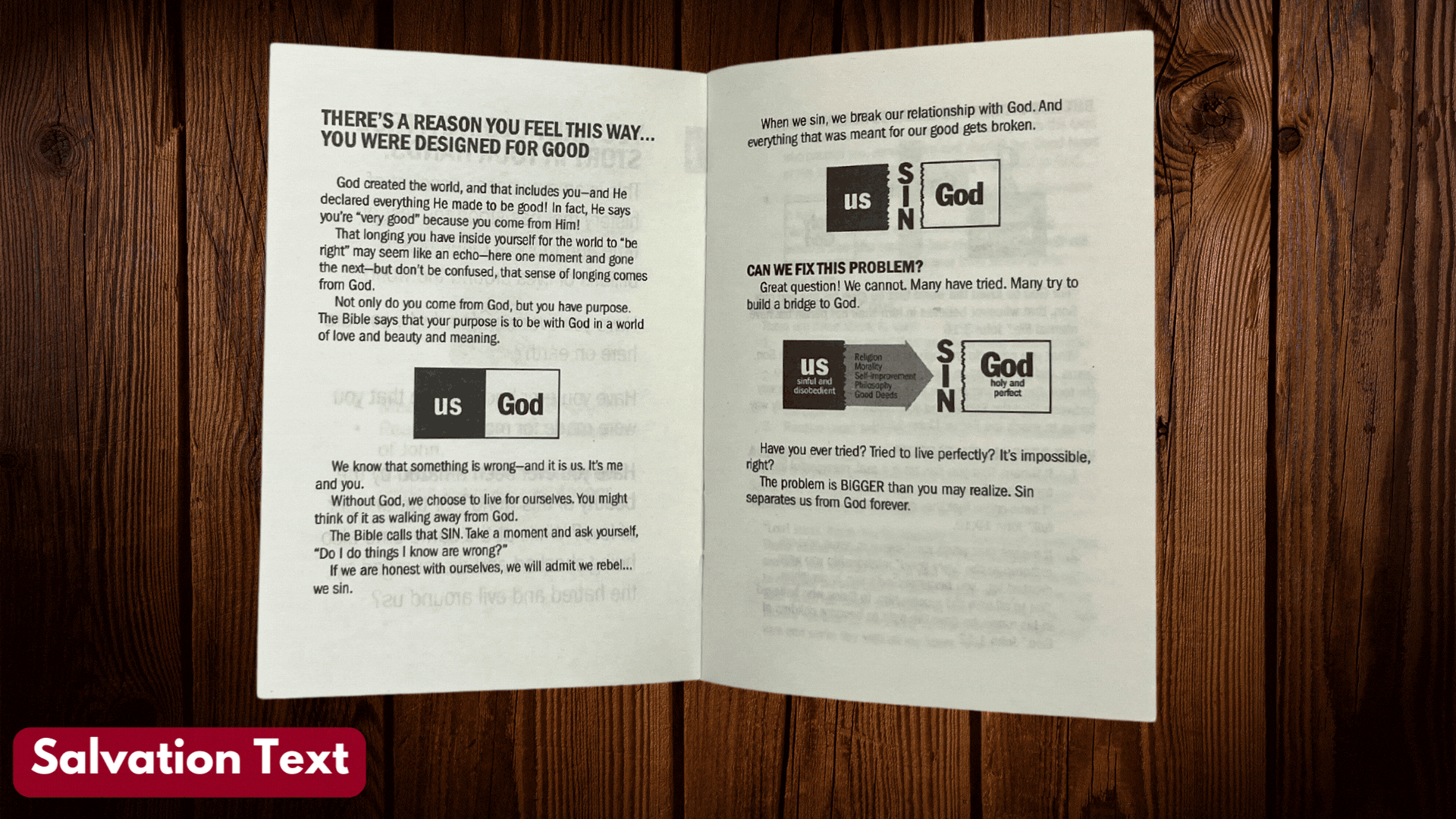 Sharing Jesus in His Own Words
These pocket Gospels are a great alternative to Gospel tracts because it's 100% the Word of God using the actual text from Scripture. Each Gospel includes the full Gospel of John and a plan of Salvation with a response page. A QR code on the back provides a quick link to learn more about God.
Start Sharing Hope:
---
Need help? Please contact us at membercare@ptl.org or leave us a message at 844-3POCKET (844-376-2538) and our team will respond as soon as possible.