Donate | Outside of North America? Click here to order.
Are you ready to share the best treat this Halloween?
Crisp nights and changing leaves mean Halloween is right around the corner! You can share pocket-sized Gospels of John and help those you encounter discover the best treat - God's love for them! To help you in further sharing, we have released a brand new Halloween Gospel.

Whether participating in Trick-or-Treating, Fall Outreach, or Harvest Fests, these Gospels are a perfect gift for those searching for the sweet Truth of God's Word. Like all our Gospels of John, the booklet includes a plan of Salvation and a decision page.
Equip yourself by pre-ordering this kid-approved pocket gospel: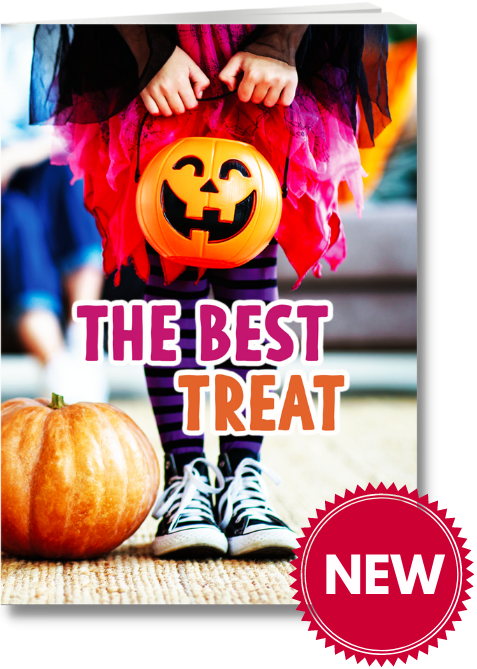 Pocket Gospels are small -- but powerful. Each one contains the story of Jesus in His own words and a step-by-step guide to finding hope, peace, and new life in Christ.
You know Jesus is the answer, so toss a few in your bag, car, and work bag and pray for God to bring those who need to hear it across your path. When He does, simply give them this Gospel. God's Word is active and alive -- and you never know how God will use it to impact the person who receives it.
How many people do you want to reach?
NOTE: Gospels come in packs of 10. When ordering 10 Gospels you will receive only 1 cover.