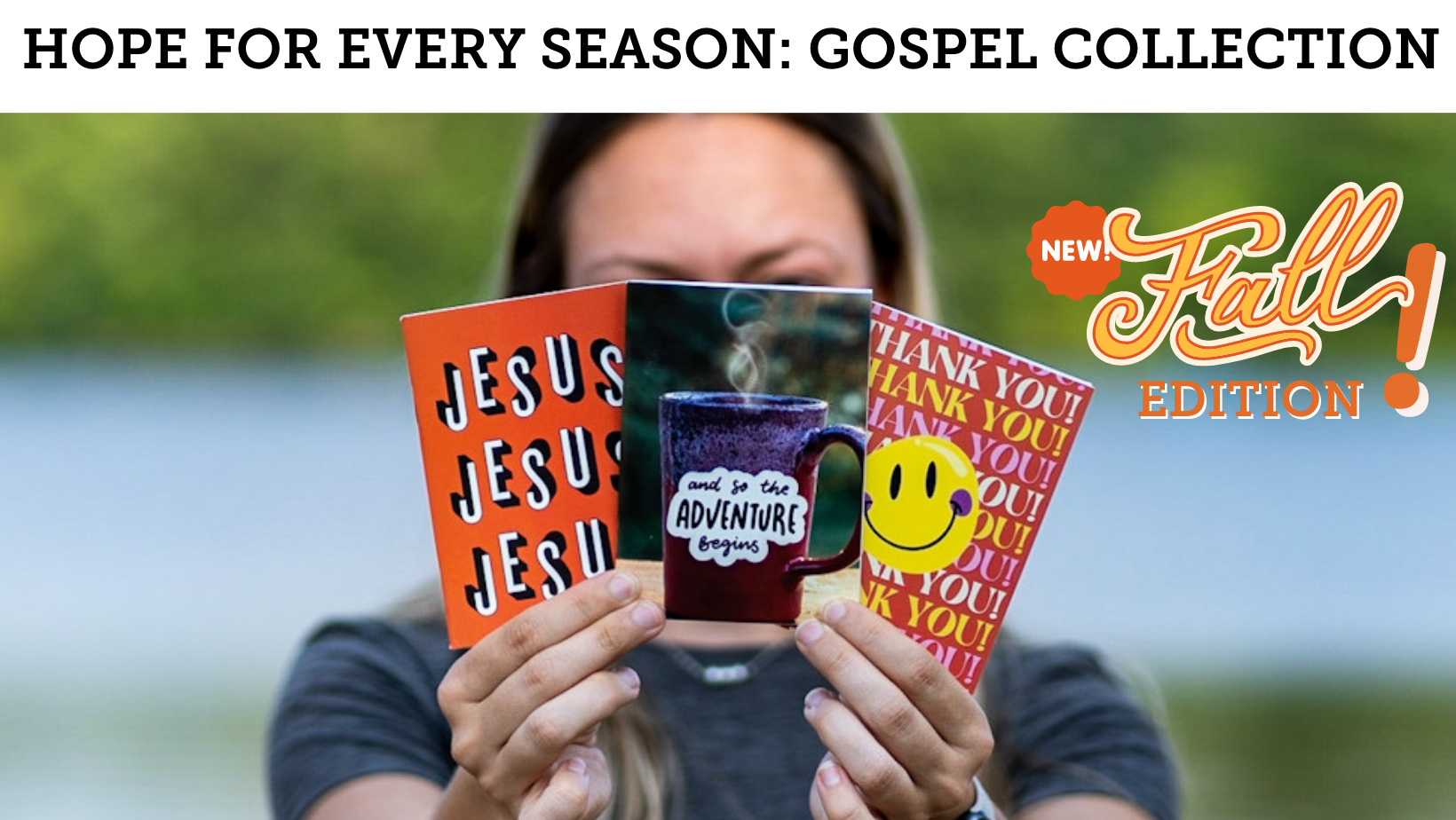 Who will you reach for Jesus this fall?
With cozy sweaters, apple picking, and pumpkin spice everything, fall is such a fun season! With so many fall festivities, there are endless opportunities to share the Word of God. Get others started on their own adventure of a lifetime--a relationship with Jesus. The Hope for Every Season: Gospel Collection-Fall Edition is a new set of pocket-sized Gospels that are available for introducing others to Jesus. Get equipped to change lives this fall!
What's Included:
The Gospel Bundle Includes 30 pocket-sized Gospels of John
10 Copies of Jesus Jesus Jesus (NLT)
10 Copies of So the Adventure Begins (NLT)
10 Copies of Thank You! (ESV)

​​​Easy to Carry, Simple to Share:
You have the power to impact eternities by sharing salvation in Jesus, and with pocket-sized Gospels of John it can be simple and argument-free. Last year, 10+ million pocket-sized Gospels were shared by Christians, just like You! Be inspired to start sharing today:
"We hand out Pocket Testament Gospels of John, in both English and Spanish, at our Fall Festival each year. The adults and teens who receive the Gospel are always appreciative, and I am praying they will bear much fruit again this year!" - Betty from FL
"Driving home from church, my husband and I noticed a neighbor we had not spoken to since early summer, so we pulled up to her driveway and engaged her with questions about her family. The conversation quickly turned to her husband's parents in Germany. We learned that his father had died last year, and his mother was recently diagnosed with major health problems. There were tears in her eyes, and her husband soon joined us with a crestfallen look on his face. We asked for the mother's name, so we could pray for her. I reached into the back seat for a pocket Gospel, and I told her it was gift we wanted to share. God works in powerful ways!" - Bonnie from PA
Get started today by requesting the Hope for Every Season: Gospel Collection-Fall Edition!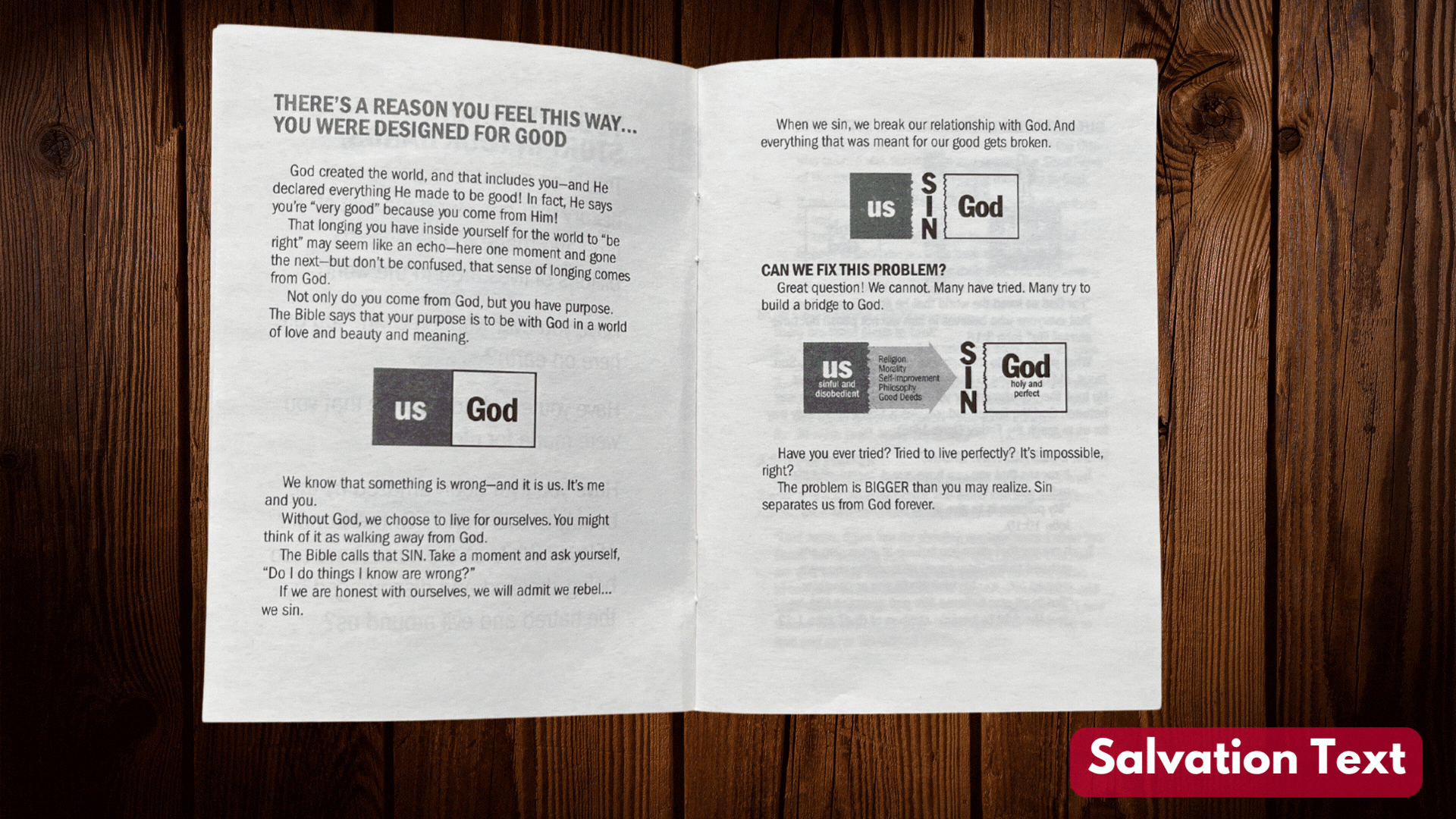 Sharing Jesus in His Own Words
These pocket Gospels are a great alternative to Gospel tracts because it's 100% the Word of God using the actual text from Scripture. Each Gospel includes the full Gospel of John and a plan of Salvation with a response page. A QR code on the back provides a quick link to learn more about God.
Start Sharing Hope:
---
Need help? Please contact us at membercare@ptl.org or leave us a message at 844-3POCKET (844-376-2538) and our team will respond as soon as possible.