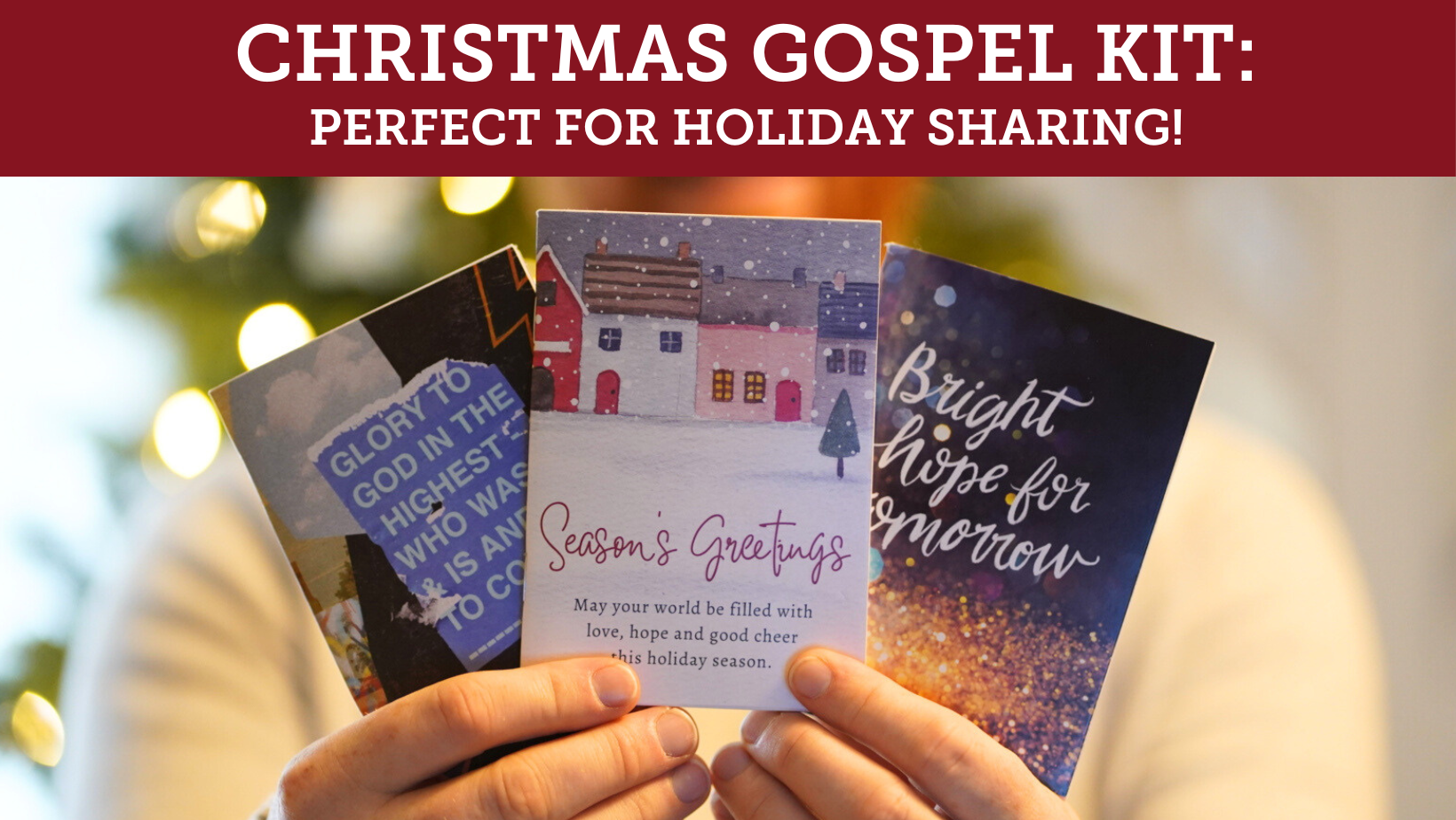 This Christmas, Introduce Others to Jesus!
The most wonderful time of the year is right around the corner, and we want to help you prepare to share Jesus this holiday season with the new Christmas Gospel Kit. What better way to celebrate the birth of our Savior than by introducing others to the reason for the season?!
When you order the Christmas Gospel Kit, you will recieve a a curated selection of three of our most popular Christmas Gospel covers. Each Gospel includes the full Gospel of John and a plan of Salvation with a response page. These fun pocket-sized Gospels are perfect for sharing the true Christmas story with others. Gift one to anyone on your list and watch as the Lord speaks to them in His own words. This could be the year their life is changed through salvation!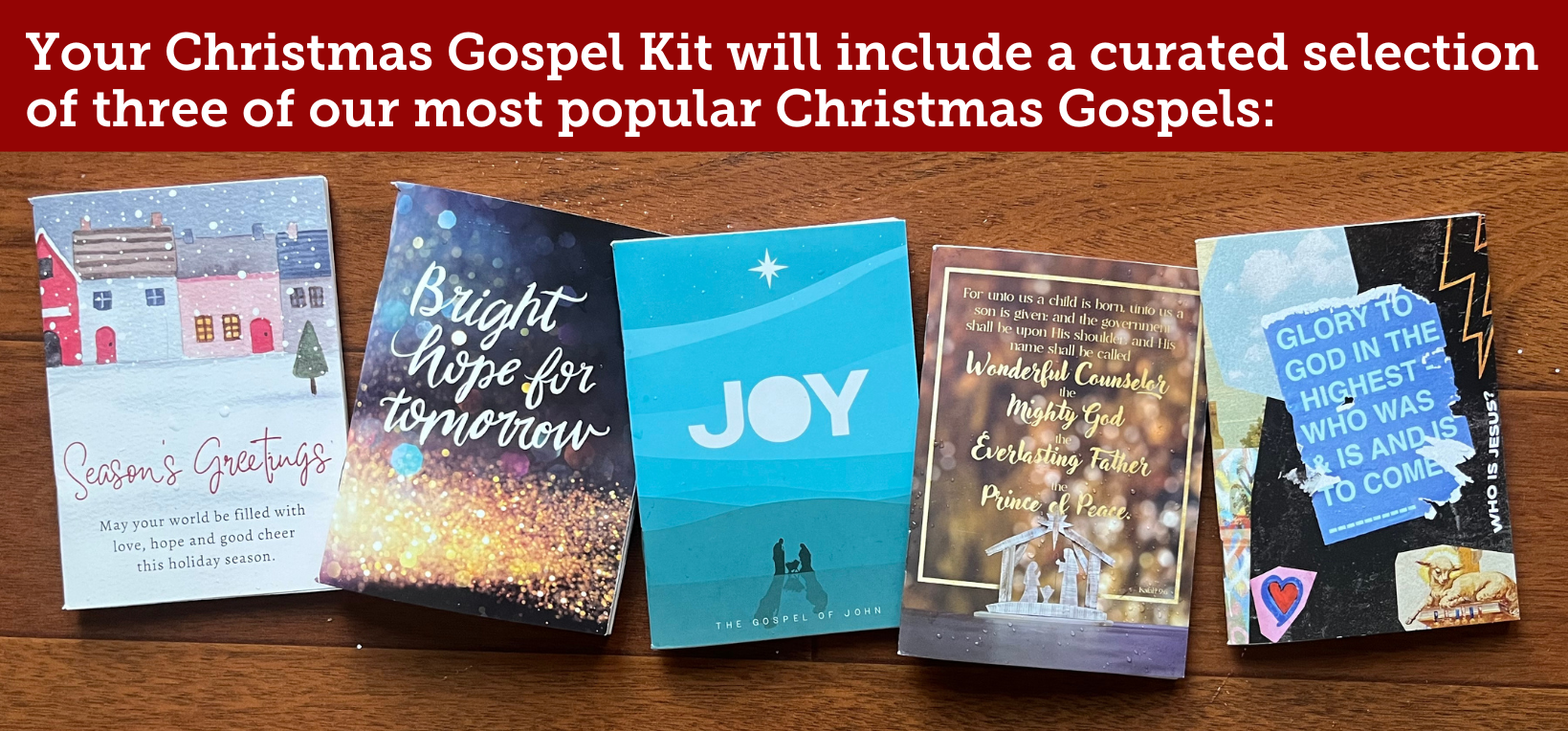 ​​​Easy to Carry, Simple to Share:
You have the power to impact eternities by sharing salvation in Jesus, and with pocket-sized Gospels of John it can be simple and argument-free. Last year, 13+ million pocket-sized Gospels were shared by Christians, just like You! Be inspired to start sharing today:
"As I prayed and asked God what I should write in my Christmas letter this year, He gave me the thought to send out Gospels. Without checking to see how many I had on hand, I knew I would have all I needed, and of course, I had exactly that, with a handful left over to hand out locally!" - Charissa from NH
"I am so thankful for the honor and privilege of sharing the glorious Gospel message. The Lord gives many opportunities to give out the Gospel of John in my community, and wherever my path might lead. Last year, God lead me to share Gospels in Christmas cards that I gave to volunteers in our local food pantry. I plan to do that again and I praise the Lord for how he will use His truth to save souls from darkness!" - Daniel from IL
Get started today by requesting the Christmas Gospel Kit!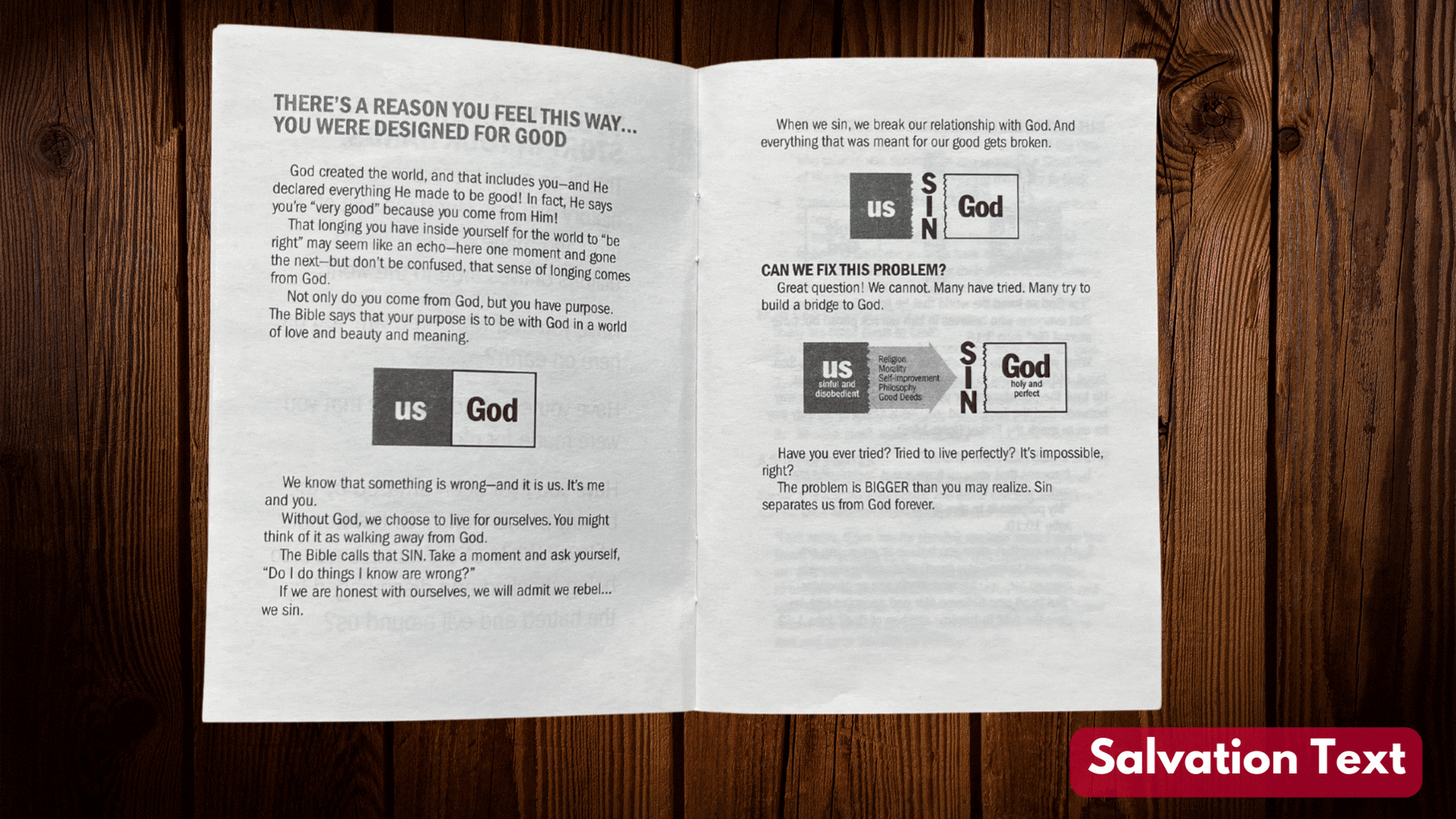 Sharing Jesus in His Own Words
These pocket Gospels are a great alternative to Gospel tracts because it's 100% the Word of God using the actual text from Scripture. Each Gospel includes the full Gospel of John and a plan of Salvation with a response page. A QR code on the back provides a quick link to learn more about God.
Start Sharing Hope:
---
Need help? Please contact us at membercare@ptl.org or leave us a message at 844-3POCKET (844-376-2538) and our team will respond as soon as possible.