Share the Love!
Share a love sweeter than boxes of chocolate and candy conversation hearts. Make God's love real and accessible for everyone you encounter this Valentine's Day.
Request your Gospels today and receive a selection of our most popular covers -- and then invite someone to meet Jesus by simply offering them a free gift -- a Gospel of John, no arguments.
What's included? Receive a selection of our most popular Gospels, which may include: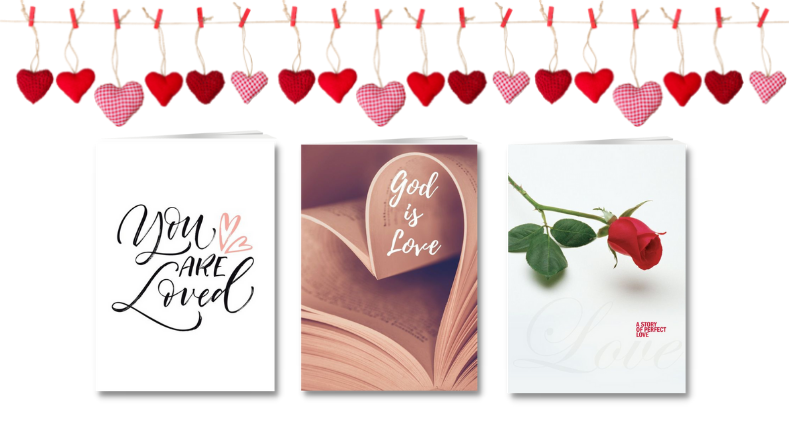 How many people do you want to reach?
NOTE: Gospels come in packs of 10. When ordering 10 Gospels you will receive only 1 cover.