SHARE THE TRUE EASTER STORY WITH POCKET-SIZED GOSPELS OF JOHN
As plastic eggs and chocolate bunnies start to fill the shelves of our grocery stores, we are reminded that the celebration of our Risen King is right around the corner! One great way to prepare for the holiday is to stock up on pocket-sized Gospels of John by ordering the Easter Gospel Kit today!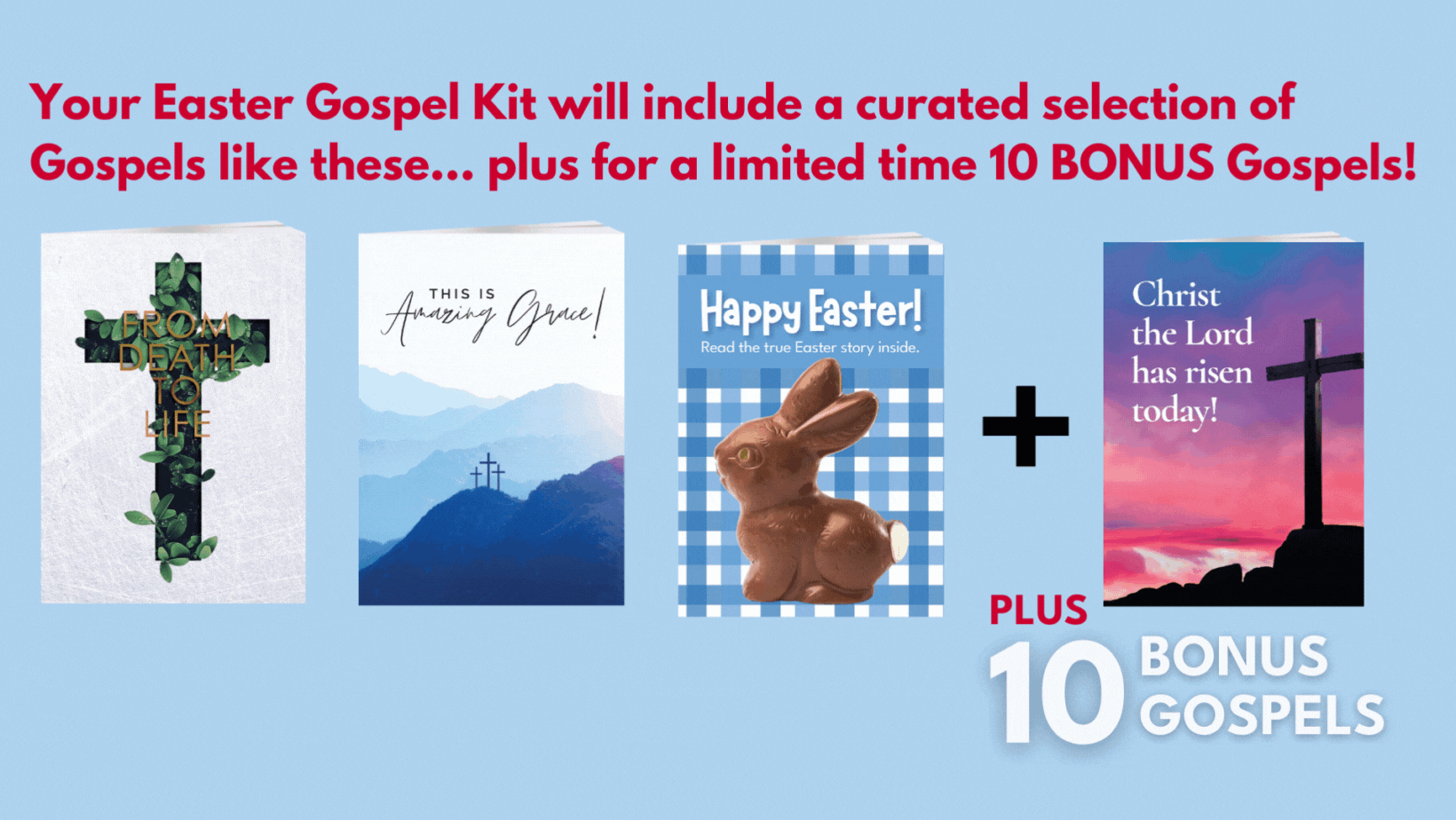 Order your Easter Kit by 3/23 at midnight EST and receive 10 BONUS Gospels in your order!
When you share a Gospel of John with someone, you are introducing them to Jesus and the everlasting life He affords us. Easter is truly the perfect opportunity to tell others about the Savior that died for them, defeated the grave, and afforded them the opportunity to live eternally with Him! The Easter Gospel Kit is a wonderful way to stock up so you can share the true Easter story with all of the people you interact with on a daily basis. What better way to celebrate the death and resurrection of Jesus than by introducing others to Him?!
Order your Gospel Kit today!
NOTE: Gospels come in packs of 10. When ordering 10 Gospels you will receive only 1 cover.
Need help? Please contact us at membercare@ptl.org or leave us a message at 844-3POCKET (844-376-2538) and our team will respond as soon as possible.