From Sunday services to community egg hunts, how many Gospels could you share this Easter? Let us know and we'll send out your Gospel Kit ASAP!
Easter is the time for us to recognize the greatest sacrifice made-Jesus gave his life to erase our sins, so that we may have a clear path to a glorious relationship with God (2 Corinthians 5:21). The pocket-sized Gospels of John tell this story in an easy-to-share way. Order your Gospel kit today and receive a selection of Gospels ideal for Easter sharing!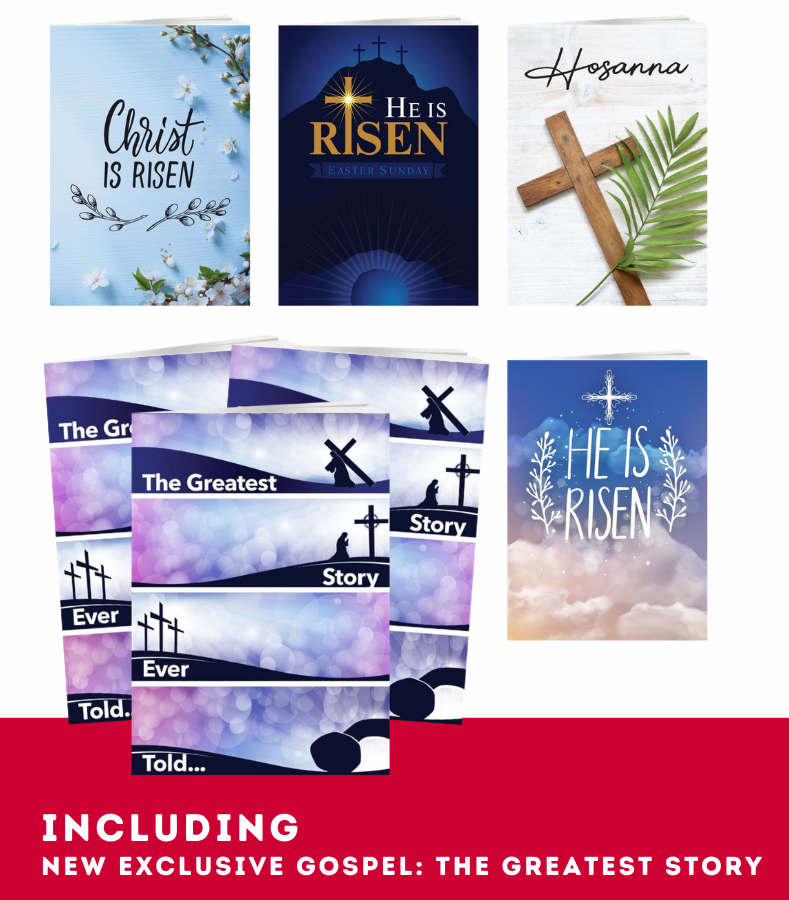 Order your Gospel Kit today!