Ready Reference Guide (SPN)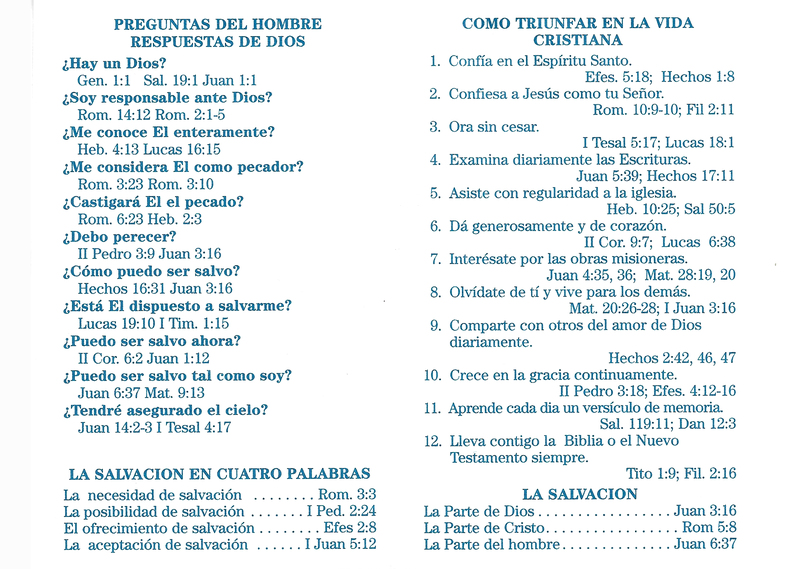 About this Publication:
The Spanish language version of this wonderful resource. Small and compact, yet folds out to reveal dozens of Bible verse references (uses references only, not the actual verses). Includes verses for the "ABC's of Salvation," verses to help you answer objections to Christianity, verses to help strengthen Christians, a list of great Bible chapters, major prophecies and their fulfillment, and much, much more. Stick this on an inside cover of your Bible as a quick reference source.