Donate | Outside of North America? Click here to order.
People all over the world are meeting Jesus for the first time.
Request your Gospels today and receive a selection of our most popular fall covers -- and then invite someone to meet Jesus by simply offering them a free gift -- a Gospel of John, no arguments.
And with every Gospel ordered, another Gospel will be matched and shared by a League Member through our sponsorship program. So, when you order today, you will reach twice as many people -- inviting them to meet Jesus through His own Words with pocket-sized Gospels of John.
What's included? Receive a selection of our most popular Gospels for sharing, which may include: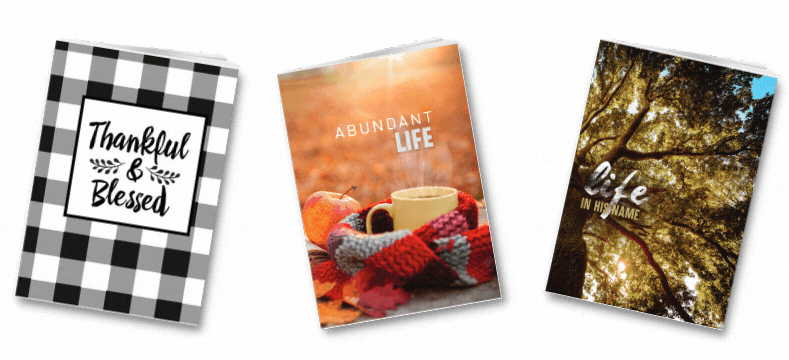 How many people do you want to reach?
NOTE: Gospels come in packs of 10. When ordering 10 Gospels you will receive only 1 cover.