Request your Gospel Kit
As Christ-followers we are called to action! Three words that we cannot forget are "Follow me!" and "Go!"
Follow me: "Follow me and I will make you fishers of men." - Matthew 4:19
Go! "Therefore go and make disciples of all nations, baptizing them in the name of the Father and of the Son and of the Holy Spirit, and teaching them to obey everything I have commanded you. And surely I am with you always, to the very end of the age." - Matthew 28:19-20
While we all want to share about Jesus, it's not easy. What do we say? How will they react? That's why we developed a simple process that has helped thousands of Christians share their faith -- using pocket-sized Gospels of John.

The first step is to get equipped by requesting your Gospel Kit today.
What's included? Receive a selection of our most popular Gospels for sharing, which may include: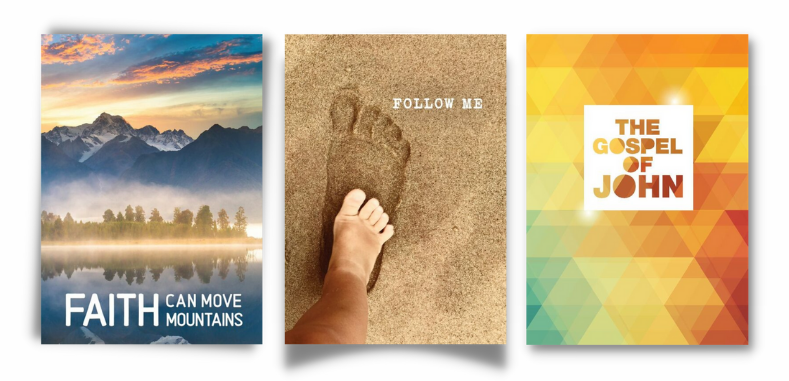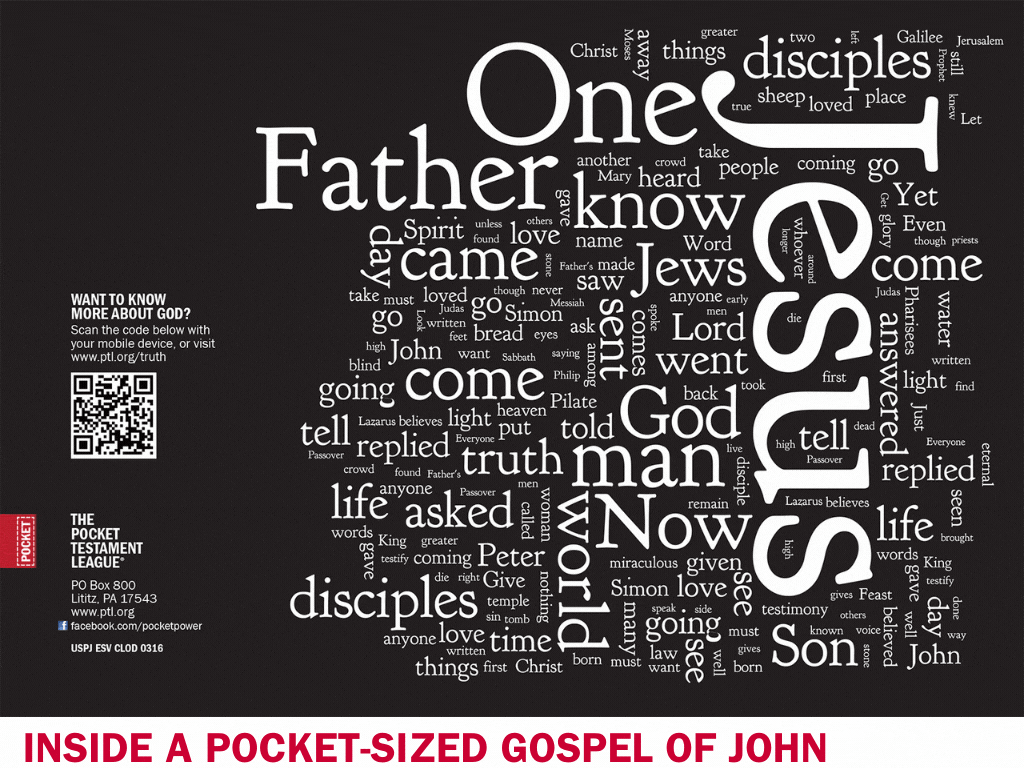 It's simple, just carry a Gospel of John, pray for God to give you an opportunity to share, and when the time comes, offer a Gospel of John to someone as a free gift, no arguments. God, through His Word, will use your sharing to change lives!
Each pocket-sized Gospel contains a transformational invitation to find hope, peace and a new life in Jesus. Toss a few in your bag, car, and work bag and share this Gospel as a small gift to those God places in your path. God's Word is active and alive -- and be confident knowing that God will work through your sharing to redeem His people through His Son Jesus Christ.
Get started by requesting your Gospel kit below!
How many people do you want to reach?
NOTE: Gospels come in packs of 10. When ordering 10 Gospels you will receive only 1 cover.