One simple method: helping you share Jesus in His own words!
When life feels uncertain, it's easy to feel overwhelmed or afraid. Anxiety is skyrocketing across the nation and in many places around the world--people are desperate for hope.
But God's Word is filled with promises of protection, provision, healing, life, and abundance. And over and over again, it reminds us to "Fear not" because God is in control. He can conquer the fear that's paralyzing those who struggle with worry and anxiety every day.
You can reach them with this life-changing message of hope when you share a pocket-sized Gospel of John. Equip yourself to share Jesus with a Gospel kit today. In this kit, you'll receive copies of the NEW Fear Not Gospel plus two other popular covers.
Reading the story of Jesus in His own words introduces people to the God who loves them and who can:
Calm raging storms
Heal broken hearts
Defeat fear, shame, and even death
So help those who are living in fear discover the peace that passes understanding only Christ can give. Order your Gospel kit today and start handing out hope who desperately need it.
How many will you reach?
What's included? Receive a selection of our most popular Gospels for sharing, which may include: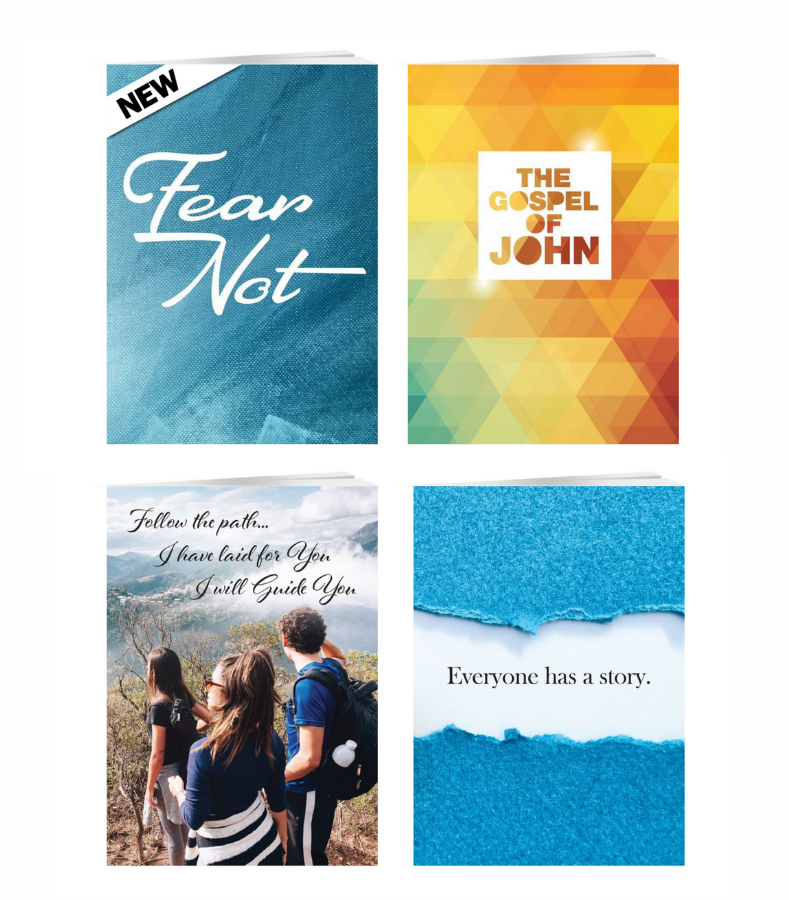 These Gospels may be pocket-sized, but each contains a transformational invitation to find hope, peace and a new life in Jesus. Toss a few in your bag, car, and work bag and share this Gospel as a small gift to those God places in your path. God's Word is active and alive. You'll never know how it will impact the person who receives it. Get started by requesting your Gospel kit below!
NOTE: Gospels come in packs of 10. When ordering 10 Gospels you will receive only 1 cover.