Start sharing your faith with pocket Gospels!

We know it can feel intimidating to share your faith, especially with those closest to you. That's why we've developed a simple, three-step process to share the Gospel without arguing or needing to have all the answers. Read the Word daily, be prepared to share by carrying a pocket Gospel of John with you, and simply hand it to someone you know and invite them to meet Jesus. Telling others about Jesus doesn't have to be difficult--it can be as simple as giving them God's Word in the form of a pocket-sized Gospel of John.
Get equipped to share hope with a pack of 30 pocket-sized Gospels of John.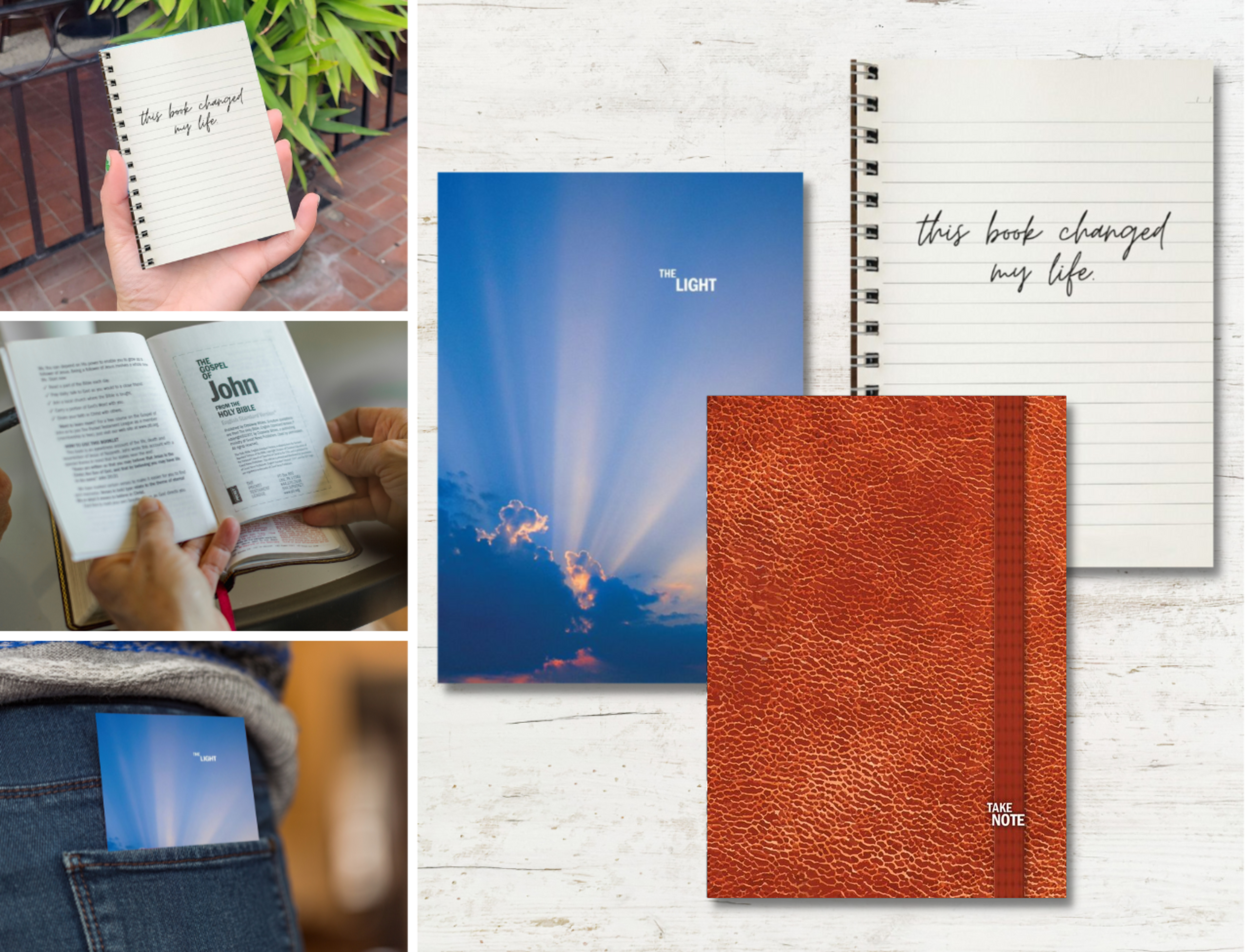 Jesus is the answer, so toss a few in your bag, car, and work bag and pray for God to bring those who need to hear it across your path. When He does, simply give them this Gospel. God's Word is active and alive -- and you never know how God will use it to impact the person who receives it.
Last year, 10+ million pocket-sized Gospels were shared by Christians, just like You! Be inspired to start sharing today:
"I was on a recent business trip where I relied on ride share apps to get around and ate at various restaurants. I shared Gospels with the waitstaff, and every rideshare driver. I even left one in my hotel room with a generous tip for housekeeping." - Linda from Bessemer, AL
"I was on the city bus and handed a fellow passenger a gospel of John, he came back a week later to tell me that it had changed his life and he accepted the Lord as his personal Lord and Savior right there on the bus." - Raistlin from Dawson Creek, British Columbia
Get started today by requesting your Gospels below!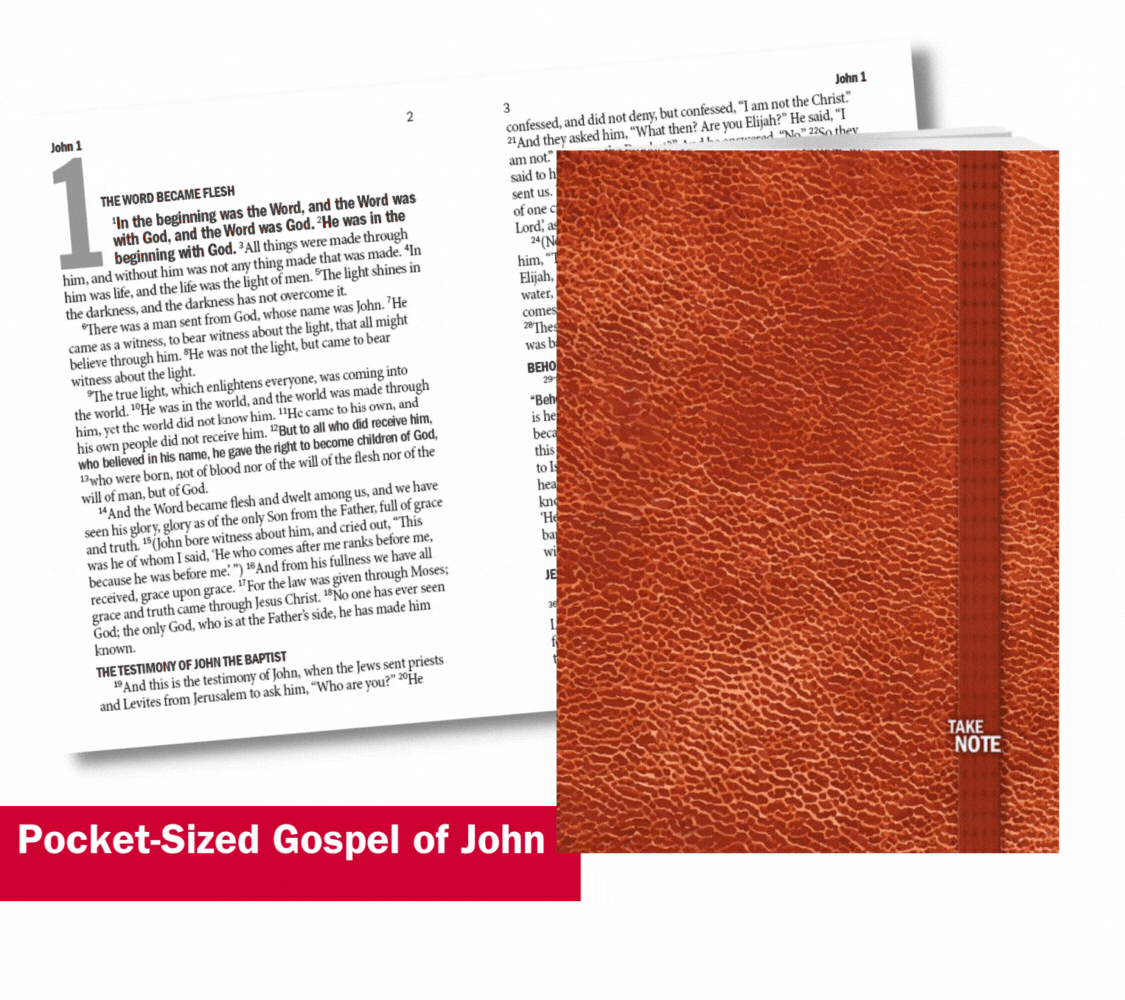 Sharing Jesus in His Own Words
These pocket Gospels are a great alternative to Gospel tracts because it's 100% the Word of God using the actual text from Scripture. Each Gospel includes the full Gospel of John and a plan of Salvation with a response page. A QR code on the back provides a quick link to learn more about God.
How many people do you want to reach?
NOTE: Gospels come in packs of 10. When ordering 10 Gospels you will receive only 1 cover.
---
Regardless of your ability to donate, at The Pocket Testament League, our desire is to see every Christian (including YOU!) ready to proclaim the Good News. Please visit our estore at ptl.org/instock to request pocket-Gospels via our sponsorship program that is funded by generous League Members.
Need help? Please contact us at membercare@ptl.org or leave us a message at 844-3POCKET (844-376-2538) and our team will respond as soon as possible.